Next Season Will Be Here Soon, Get Your Products from the Dock Builders at Pier Perfection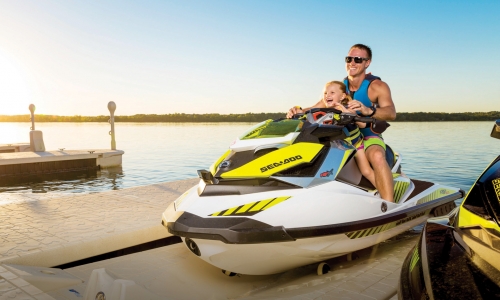 There is no question, 2020 was a strange year. Well, our hopes are high for 2021. If you have been thinking about changes or upgrades for the next season, there is no time better than now to start thinking about what lakeshore products you need (or want)! The experienced dock builders at Pier Perfection can answer any questions you have and ensure you are ready for fun and relaxation once the summer hits.
Aluminum Lake Docks / Piers
Each shoreline has different characteristics, which means that your dock builders should never use a standard or one-size-fits-all approach to aluminum lake dock / pier design and installation.  At Pier Perfection, we are happy to offer three distinct styles of modular aluminum lake docks – roll-in, sectional, and floating. With safety, stability, and longevity being paramount we offer docks / piers from the best manufacturers in the industry – ShoreStation, Floe International, and Wave Armor.
Boat Lifts & Jet Ski Lifts
Regardless of the type of boat or personal watercraft you own, our boat lifts and jet ski lifts are easy to use, durable, corrosion-resistant and long lasting. Like our lake docks / piers, we carry boat lifts and jet ski lifts manufactured by ShoreStation, Floe International, and Wave Armor. These manufacturers are known to be engineered with the highest quality frame components, pulleys, and cables.
At Pier Perfection, our high level of service and the products we offer, speak for themselves. All of the dock builders on our crew are fully trained and insured and great at what they do. Whether you are looking for a custom dock installation, a boat lift or jet ski lift, or both, the professionals at Pier Perfection will work with you to design the floating or fixed dock products that are perfect for your shoreline. We look forward to working with you!