Make a Plan for Next Year with the Dock Builders at Pier Perfection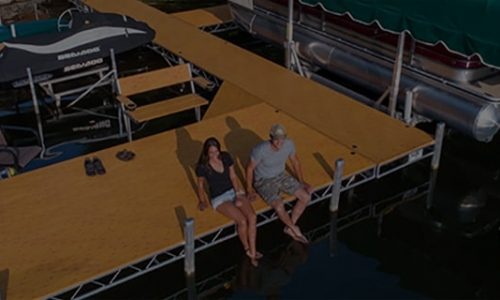 While things seem a lot different than usual this year, the world continues to turn, and the seasons are coming and going here in the Midwest. Every year we hear from people near, or at the beginning of boating season, wanting to get started on the process of having a new aluminum pier / dock installed. Well, if you want your new dock, boat lift, and/or accessories in time for early fishing and boating season, you should not wait around to plan and get ready for next year.
If an early start to the boating and fishing season on the lake is not something you are interested in, it still is a great time to get everything set up for next year. We are even taking boat show sales discounts and orders now in order to ensure you can get your products at the best price and in a timely manner.
At Pier Perfection, your aluminum dock builders, we know the importance of planning ahead when it comes to dock and boat lift installation. Well, when you choose us, you don't have to wait until fall or winter is over to begin the process! Our professional and experienced crew will assist you in all your design and material needs to produce an affordable yet innovative, high-quality dock / pier or boat lift that will endure the test of time. As the premier service provider in Southwest Michigan, Pier Perfection has earned a reputation for quality products, service, and our commitment to excellence.
If you have any questions, or would like to place an order for next year, do not hesitate to contact us today! We look forward to helping you get set up for an amazing boating and fishing season in 2021.