Don't Miss Out on Aluminum Dock Repair this Summer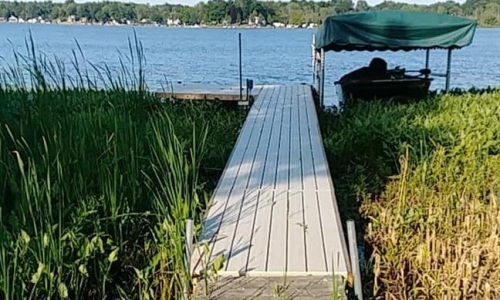 We have entered into that time of year once again, so make sure you schedule aluminum dock repair with Pier Perfection. Whether you have been a customer of ours for years or recently had us help out with your waterfront in recent years, then you can reach out to us for professional dock repair when your dock faces damage that is repairable. We perform dock repairs from early July until Labor Day (September 5th this year), so make sure you schedule with us while you can!
Our team of professionals wants to help those on the lake enjoy their waterfront all summer long, so don't hesitate to schedule with us to get your dock back in working order.
We provide an inspection alongside repairs
There are varying degrees of damage that a dock can face that can determine whether or not it is repairable, so the team at Pier Perfection starts our services by providing an inspection to see where yours is at. Depending on what our team member's assessment is, we can let you know whether the aluminum dock repair is within our capabilities or whether we think the dock is repairable or not.
Depending on what type of aluminum boat dock you have, we may even be capable of repairing it, even if it is one that we did not sell.
Unmatched service in the water
If you're in Pier Perfection's service area, then you have access to one of the best in the business of lakefronts. We view every aluminum dock installation that we do as the start of a working relationship, rather than a one-and-done job. By building a relationship with the dock owner, we hope that they see the difference that Pier Perfection can make for their lakefront and know they can count on us when problems come up in the future.
And, even if you are outside of our service area, if your dock was purchased from us, we will still provide seasonal service outside that radius for you for the first year.
At Pier Perfection, we take the condition of your lakefront seriously. The docks that we offer are built to last, but we know that accidents can happen. So, whenever they do, you can rest easy knowing that Pier Perfection is on hand to provide aluminum dock repair where and when you need it. Contact us to schedule before Labor Day!