Design your own Boat Lift and Dock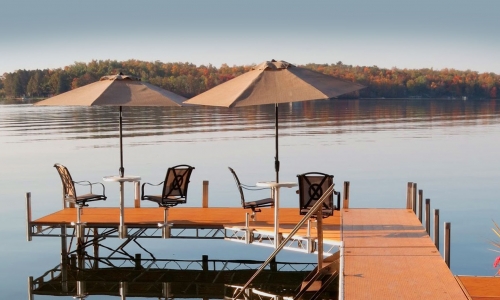 At Pier Perfection, we strive to get our customers the best boat lifts and docks to fit their needs. That is why we provide you with a myriad of options when it comes to design styles for your boat lifts and docks or piers. Designing your deck should be as personalized as your unique tastes and at Pier Perfection you can do just that. Through Flo International you can design your own boat lift and docks with the swipe of a finger. Not sure of the exact design that you want? We can help!
Design your Own Boat Lift
Through Floe International, you can create your own custom boat lift that best suits your lake and boat. When entering their site, you are able to choose your type of boat, the length including any extending motor, and the weight so that you can design the best lift. Once you are through this, it takes you into the right sized lift for your boat. Following your initial choices, it takes you into its design center so that you can see what the lift will look like in the water next to your dock and the variety of accessories that you can add including lift canopies.
Design your Own Dock/Pier
At Pier Perfection, you can design your pier/dock through Floe International or Wave Armor. With Floe International, you are taken to choose between a roll-in, sectional, and floating dock. Once you have chosen, you have the option of aluminum or aluma-grain. You then selection your type of shoreline as either rock wall, sea wall, or beach. Following these choices are you taken into the design, where you can choose the ramp and style of dock you desire, including the format! At Wave Armor, it takes you directly into the design dock builder where you can begin building your perfect pier.
We believe in giving our customers a variety of different designs when it comes to boat lifts and docks or piers because every customer is unique. Whether you are looking for a motorized or electric boat lift properly sized, a dock or pier that twist and turns according to your vision, or an extended pier that goes just deep enough for your kids to safely jump into the water. With Pier Perfection, we give you the ultimate lake staycation for your home or cottage. Contact us for more details!