Are Load Guides Necessary for Your Boat Lift?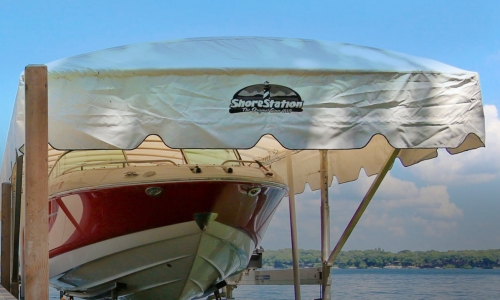 If you need assistance when parking your boat or watercraft into your boat lift, load guides are a great tool. While anyone can use load guides, they're particularly beneficial for those whose boat lift is located in a particularly wavy area of a body of water. While you have to make sure that the load guides will work with your manufacturer and model of boat lift, there are many styles and variations of load guides to choose from to meet your specific needs. In this post, we will look at three of the most popular varieties of load guides for boat lifts.
Spring-Loaded Foam Load Guides
Spring-loaded foam guides are typically the least costly of all of your options and work best with traditional v-hull and ski boats. They feature canvas covering thick, sturdy foam cylinders that will not damage the paint on your boat as you enter or exit your boat lift.
Carpeted Load Guides
As the most traditional load guide system, typically boat lift manufacturers will provide mounting hardware with the boat lift that the customer can attach their own marine carpet covered treated wood to. This style of load guide can also be used a step as you enter and exit the boat lift from your boat.
Guide Rail Systems
Guide rail systems, which are covered with vinyl and flare out, are great for those who need added assistance to park their boat into their boat lift. They are also great for use with pontoon boats as they can act as a guide as well also lift and lower your pontoon to and from the water.
At Pier Perfection, we are incredibly familiar with load guides for boat lifts and what style works best under certain environmental conditions as well as driver experience. If you have any questions, do not hesitate to contact us today!