6 Tips for Cleaning and Maintaining Your Aluminum Lake Dock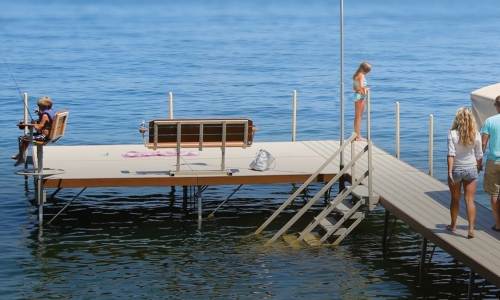 For many people, having an aluminum lake dock installed is a big investment, making it incredibly important to keep up on maintenance, cleaning, and protecting your dock from the elements. In this post, Pier Perfection shares seven tips for protecting your dock with proper cleaning and maintenance.
Have your dock professionally installed.
No matter the style of dock you choose, you should always hire a professional to install it. Otherwise, you run the risk of having a storm come through and taking your dock with it, leaving no one to blame but yourself.
Take photos of your aluminum lake dock.
It's a good idea to photograph your dock from the same angles every few months or so. This will allow you to more accurately see changes that are happening to your dock over time.
Pressure wash your dock regularly.
There is no question that your dock is constantly exposed to the elements and will show signs of this exposure as time goes on. A good way to keep your dock looking great is to use dock soap and a pressure washer to remove any debris, dirt, mildew, and other unwanted grime.
Install bumpers on your dock.
If you have a boat that will be in the water attached to, or near your dock, bumpers are a great idea as they can help to prevent damage to both the boat and your dock.
Do not put off repairs.
If you notice any damage on your dock, do not wait to repair it. It's much easier and less costly to fix an issue while it's small.
Remove your floating dock before severe weather.
If you have a dock that can be removed, you should do so, especially if there is going to be hail and/or potentially damaging winds. It may seem like an unnecessary pain, but it's better to be safe than sorry.
If you have any questions about your aluminum lake dock, installed by Pier Perfection, we're here to help.